Embroidery and Bespoke Garments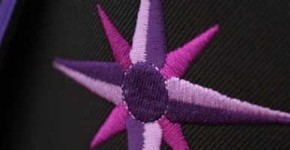 Forsters School Outfitters are pleased to offer a comprehensive garment personalising service and we will be very happy to work with you to provide your specific needs. We can customise styles, fabrics, accessories, logos etc on our garments, or provide Bespoke products at highly competitive prices.
We can show you stock supported and Bespoke styles, trim options and badging, along with any help and advice you might need. Once you are happy, the designs will be emailed to you for your approval. You can then request A3 prints, either to be laminated, or mounted on foam boards for presentation.
Please contact usvia email at [email protected] or call us on 01795 472947 to discuss your school's requirements