Our Ethics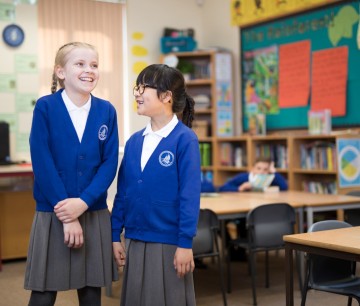 At Forsters School Outfitters we are passionate and committed to making sure that all our customers, suppliers and employees understand our ethical obligations and responsibilities. We regularly audit our supply chain to ensure our suppliers are compliant with our ethical trading policy.
Each year we liaise with international and non-government organisations to review and implement our Ethical Code of Practice.
Our code of practice is:
Employment should be freely chosen and non-discriminatory. It must comply with all applicable laws, regulations, standards and codes of practice in the country of origin with regards to:

Health and Safety of all individuals involved in the production process of the garments.
Elimination of the utilisation of any person who is under the legal age of employment.
Provision of acceptable conditions of employment, with decent living conditions and reasonable hours of working.
Materials are sourced solely from countries that operate an effective policy to minimise the environmental impact of their operations and consider sustainability issues. This includes:

The production, sales, and distribution of the garments.
The disposal of any waste products generated in the production process of the materials.
The disposal of any materials that do not comply with the stipulated specification.
The inks used on our products are non-toxic
Comprehensive quality control measures are implemented at all stages of the production process to ensure all material complies with the relevant specification (normally or better).